Get customized food like a lunchbox just in time and chose your favorite ingredients in advance at your app or chose from special offers. The IOT-Robot will prepare your meal and you can pick it up. It will be fresh, regional and seasonal. A smart deposit system also reduces waste!


Concept
Pickman is a personal and smart vending machine for train stations. The customers can choose his personal meal with all preferred ingredients in an app. It offers a variety of fresh and healthy menus including breakfast, salad, soups and cereals. After choosing the meal, the customers can pay online. With the generated QR-Code it is very easy and fast to pick up the meal on the train station. Pickman will be delivered by local bakeries and food delivery services.


Additionally it is connected to the Deutsche Bahn API so that the food is always fresh, warm and prepared just in time when you arrive. Because of the integrated Distance-Measurement-Sensor in the machine the vendors will get notifications to refill the vending machine. To save the environment the food boxes got a deposit system. A QR code is printed on all of the boxes so you can give them back to the Pickman station.
You can download our pitch here.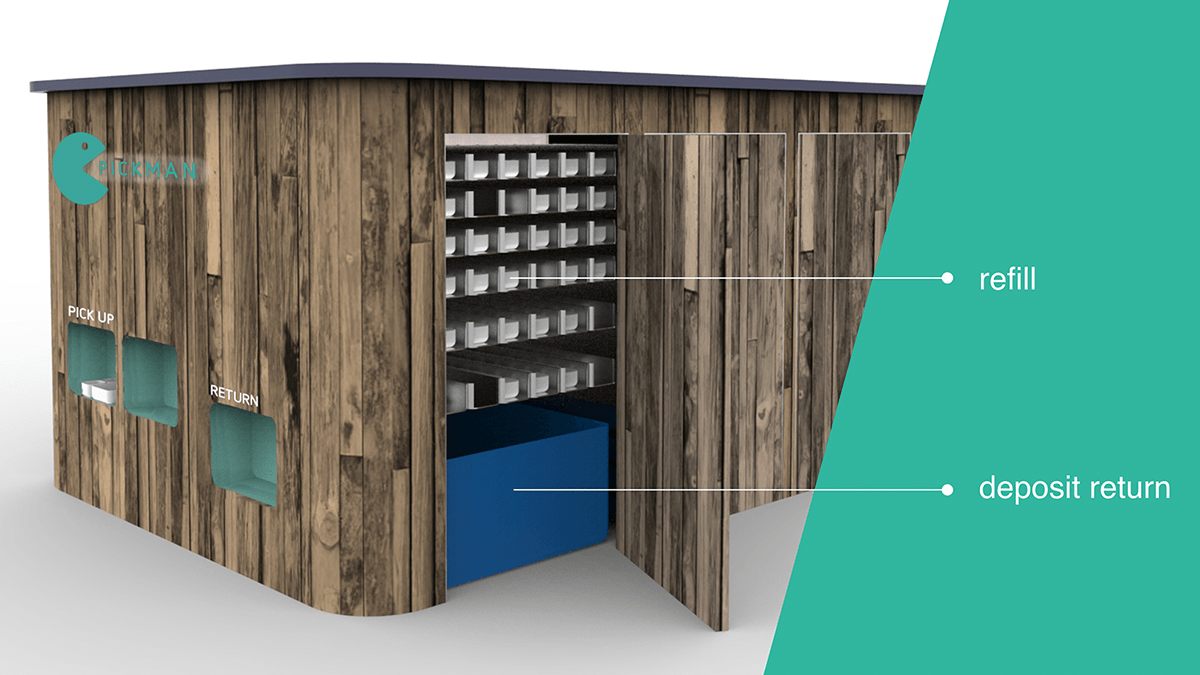 About the Hackathon
During the Hackathon we had 42 hours time to evolve a concept and a prototype of an IoT-Solution. Our team worked together with Lenze Robot, Trumpf Laser and the Deutsche Bahn. Pickman has been nominated for the "Best Idea" from all 33 teams.